Nomad Residence Permit & Digital Nomads: the perfect Maltese recipe?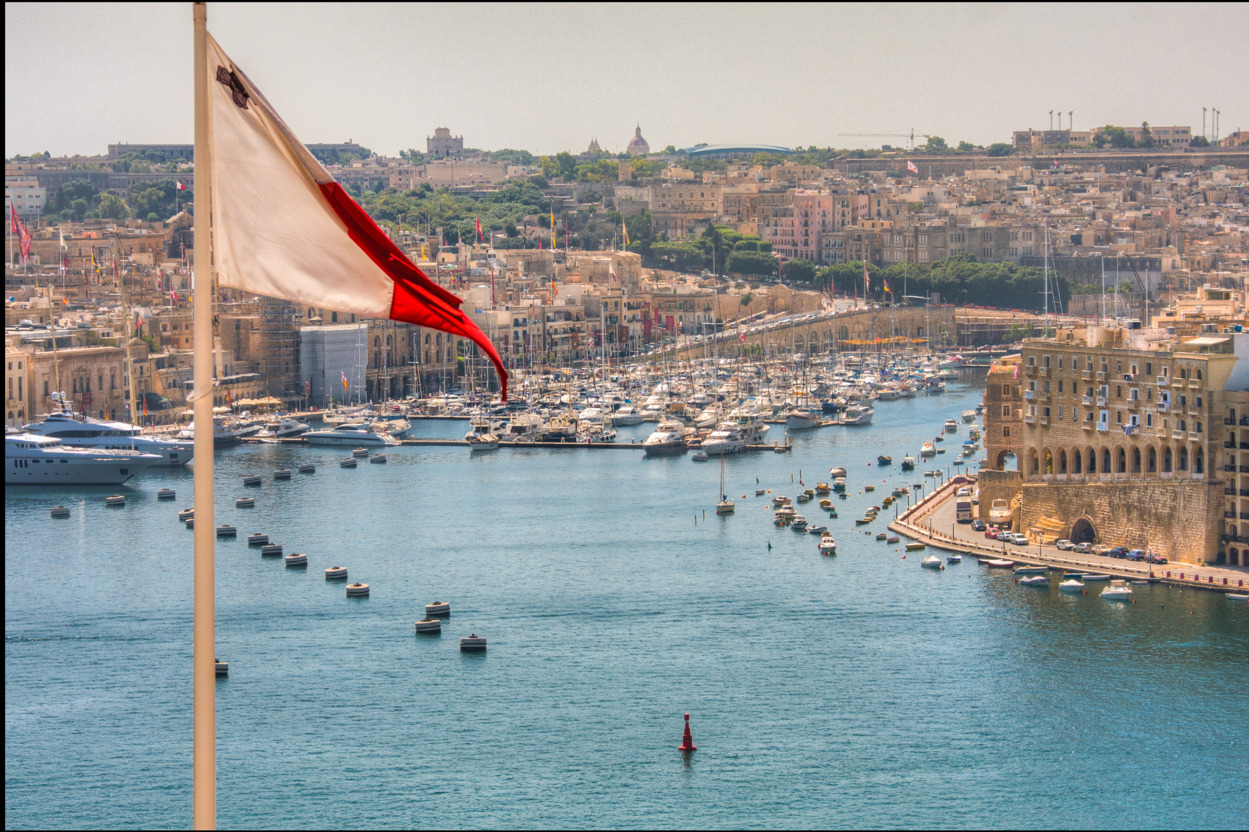 On June 2, 2021 The Residency Malta Agency announced the Nomad Residence Permit (NRP), a visa program for potential digital nomads. In the first six months, 180 requests were received, amounting to an average of one every working day.
The proposal appears to be more successful among US and UK citizens, mainly men, with the average age being 37.
The phenomenon is undoubtedly interesting. It represents an important opportunity for cultural exchange and growth. It is also a clear invitation to potential migrants capable of providing particularly significant contributions to the Maltese economy.
In fact, one of the parameters you need in order to have your request approved is to have a gross monthly salary of at least 2,700 Euros per month, an aspect of particular interest if we consider the flattery that the Maltese government is addressing to this economic niche which has received little consideration prior to this day.
The digital nomads' lifestyle
"Most digital nomads are employed by companies, but a significant number are self-employed. They tend to work in management, IT and marketing, earning €60,000 on average, which is nearly double the minimum threshold we set,'' writes Alex Muscat, Parliamentary Secretary for Citizenship and Communities within the Government of Malta, on Malta Today.
The digital nomad lifestyle is certainly really attractive to many modern-day workers. In fact, it allows people to carry out their business without binding to a specific place. They have the ability to work from literally any corner of the world because all they need is a computer and an internet connection.
''People view digital nomads as the intersection of travel, leisure and work, and they refer to them as mobile workers, teleworkers, a hybrid of a traveling businessperson and a backpacker, and independent or remote workers''
Olga Hannonen, PhD, an experienced researcher in lifestyle and trans-border tourism mobility, including digital nomads, University of Eastern Finland
To better understand what the NRP consists of, what opportunities it represents, and what its critical points may be, we asked a few questions to Federico Vasoli, a cross-jurisdiction and cross-cultural lawyer admitted to the Bar of Milan and to the Malta's Chamber of Advocates as a European Union lawyer.
Q: What is the Maltese Nomad Residence Permit and how does it work?
A: It is a programme that allows non-EU/EEA and other (e.g., Russian, Afghan, North Korean, etc.) nationals employed abroad and who can work remotely using modern technologies to legally reside in Malta for one year, renewable. The governmental entity called Residency Malta Agency manages the programme.

Q: What are the aspects of the NRP that could make Malta attractive to digital nomads?
A: Two aspects: no personal income tax is levied in Malta and the possibility of remaining in an EU Member State for longer than the usual 90-day period, or whatever other time-limit.
If we compare this programme to similar ones in other jurisdictions, the monthly income level is more easily attainable, as it is "only" €2,700.00, instead of the minimum of US$5,000.00 required in Dubai. Evidently, Dubai is also a more expensive place to live than Malta.

Q: Does the NRP offer particularly interesting protections or rights for the target it addresses?
A: Not really, because given the relatively short duration of the permit, the holder is not entitled for a pension in Malta, nor can he or she receive free healthcare, or render services to legal entities or individuals in Malta. The real advantages, as outlined before, are the possibility of living in an EU Member State with all the advantages that Malta has to offer (English-speaking, with a rich history and culture, multicultural, safe, relatively cheaper than some other European countries, etc.), without paying personal income tax in Malta (one should do some maths here to ascertain the convenience of this: e.g., if one's personal income tax in the country of employment is higher than Malta's, one should consider applying for a "normal" residency permit and pay a lower personal income tax in Malta vis-à-vis the third country).

Q: Why do you think the Maltese government wanted to invest in this project? Can digital nomads be an asset to destination countries and Malta in particular?
A: As a lawyer I notice that, no matter who helms the government, Malta tends to enact forward-thinking pieces of legislation. Think about trusts as a fiduciary obligation in its Civil Code, Protected Cell Companies and Malta Blockchain Island, to name the most remarkable pieces of pioneering legislation. Digital nomads can be an asset to destination countries, because they offer their talents and cultures wherever they go.

Q: Could the NRP be a good way to incentivise digital nomads to consider moving to Malta permanently? Is this a desirable panorama?
A: It is a good way to incentivise digital nomads to consider moving to Malta, as long as the tech infrastructure in Malta is top-notch and as long as, once the stay permit expires, one decides to set up his or her business or take up employment in the country. Otherwise, one would have to apply for renewal every year or consider a different Maltese residency scheme (typically the Global Residence Programme – GRP), or move elsewhere. It is a desirable panorama as long as the local society is culturally rich with more talents contributing to it.
Q: Are there aspects of the NRP that, in your opinion, could have been managed differently?
A: No, there are several similar programmes in other jurisdictions and they are all relatively similar. Naturally, we have to keep an eye on the implementation, i.e. if the Residency Malta Agency and other Maltese authorities are efficient enough in processing applications, if they approve legitimate applications, if they reject illegitimate ones, and so on.

Q: What are other types of visas that could make life easier for the digital nomad?
A: This is the only programme available in Malta for so-called digital nomads. The other visas all require to be an employee or conduct a business in Malta, to retire in Malta, or to be a family member of a Maltese resident.

Q: What could be the parameters to keep an eye on to understand how much advantage a visa program is?
A: In no particular order, fees, taxation, processing times, duration of the visa, rights attached to travelling – e.g., multiple entries, possibility to travel to other countries on that specific visa – healthcare, or the possibility to be joined by family members.
Q: In Europe and in the world in general, are there other noteworthy visa programs, perhaps because they are particularly innovative or inclusive?
A: Similar programmes exist in over twenty jurisdictions. Bermuda's is quite attractive, because they don't require a minimum income. In the EU, Croatia, Czechia, Hungary, Portugal, and Spain require slightly lower incomes.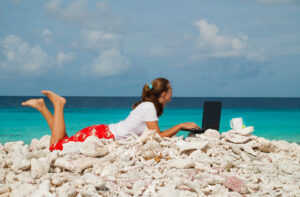 Today's digital world presents us with great new challenges and equally great opportunities every day. During the lockdown, due to Covid-19, many have changed their relationship with technology, work and home, three crucial aspects of our lives.
With the Nomad Residence Permit, Malta wants to become an increasingly desirable destination for all those who wish to live their lives freely, without feeling the weight of physical and geographical constraints.
The advent of digital nomads and the progressive diffusion of this lifestyle clearly show how important the possibilities that technology offers are. Thanks to the opportunities of working remotely, a part of the world population manages to live their lives in the name of travel and discovery.
Whether your destination is Malta or any other place, it might be useful to understand what aspects to keep an eye on, in order to be able to evaluate which programme may well adapt to your work or personal situation and how to better prepare yourself to live in a different country.
Malta has always distinguished itself over time for its incredible ability to functionally integrate very different cultural elements. On the other hand, the NRP is now promoting a new way to work, travel, and contribute to social life. It is certainly a precious opportunity for Malta and its residents.