Are you looking at ways of rewarding your staff for a job well done?
Do you want to give your employees the opportunity to improve their performance at work?
With Spectrum this is possible: it's possible to combine incentive travel with skills training.
Our 1-day, 3-day and 5-day packages allow you and your employees to combine executive training seminars in Business Etiquette, Inter-Cultural Awareness and Communication Skills with sun, fun and culture in the beautiful Maltese islands.
The service is tailor-made and a free consultation is provided to ensure that we can create an unforgettable experience for your staff.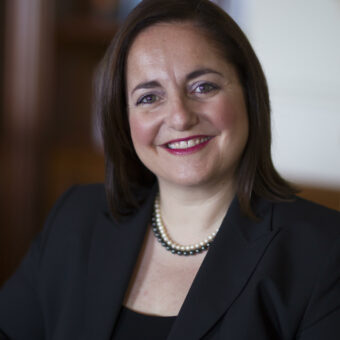 Ramona Galea is the Founder of First Class Etiquette, a boutique agency specialising in training programmes that focus on soft skills. She is an International Business Etiquette and Protocol Consultant and Cross-Cultural Specialist trained and certified by the International Etiquette and Protocol Academy of London. She founded First Class Etiquette to address the developing need for people's understanding of the importance of international business and social etiquette have nowadays.
Working with a wide portfolio of clients in various fields, and with over 25 years of experience in the corporate world, predominantly as an HR professional, Ramona brings her expertise and observations to her clients to enhance their professional presence on a global scale. She has worked with professionals from the financial, legal, aviation, hospitality, retail, sport, communications, media, educational and health fields.
Viviana Premazzi, Founder of Global Mindset Development – GMD Malta, intercultural expert, cultural diversity in the workplace consultant and trainer. Her aim is providing clients with a new lens, tools and strategies that can help them to value diversity and promote inclusion and a sense of belonging in their organisations, enhancing communication and productivity.
All her training use a mix of cognitive (lectures, discussions) and behavioural methods (simulations, role plays, case studies, immersion experiences) and can be variably combined and tailored to the needs and knowledge of the participants, be country-specific, and/or business-relevant.
Clive Cusens, Founder of Eloquent Language, is a specialist in Language and Communications. With his extensive international background in diplomacy, public speaking and language teaching, Clive can help you to improve your organisation's internal and external communication skills and significantly improve your public speaking skills when presenting yourself or your organisation to a group or large audience.
As the Founder and Director of Eloquent Language, one of our partner organisations, Clive is the best choice to educate and inspire your staff to communicate with impact. His 15+ years of varied, international experience and his enthusiasm for teaching will be evident throughout the training.
Contact us:
– with specific questions
– to set up an explorative meeting
– to provide you with a presentation of our services
This will help us to provide you with the best tailor-made proposal for your company or organization!